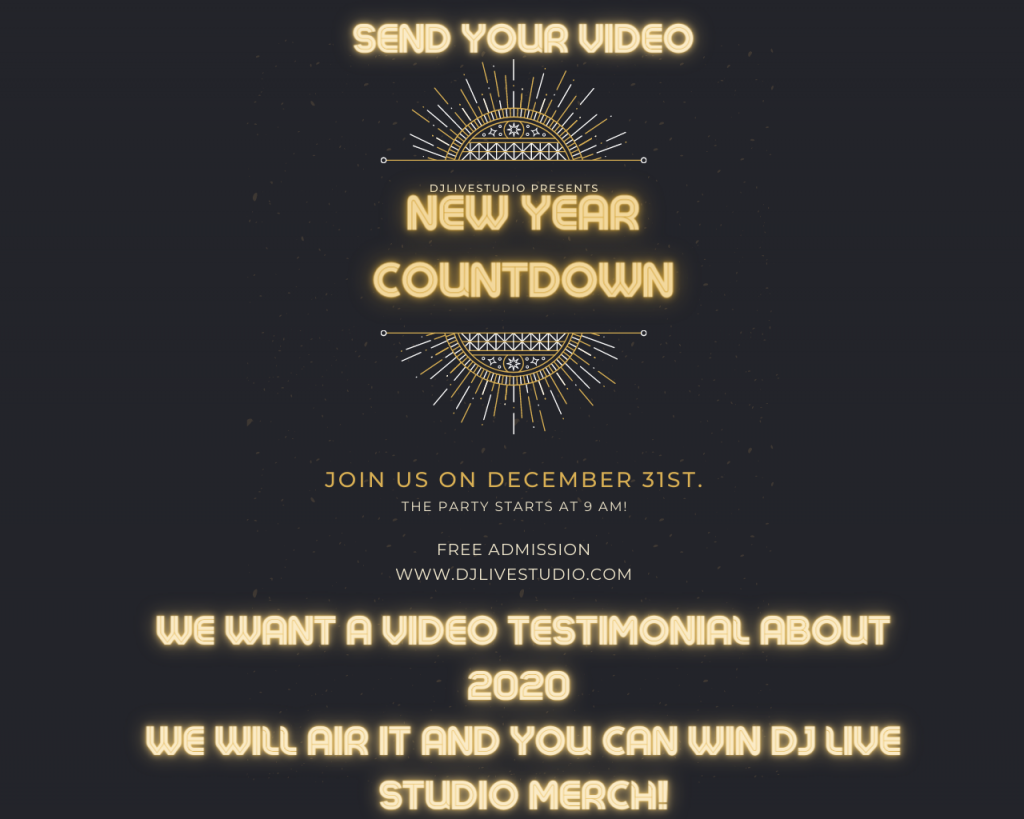 We at Djlivestudio.com understand that 2020 has been a challenging year. There has been ups and downs, especially for our DJs and performing music artists. However, we are sure there has been some positive moments as well. This is why we want to crowd-source a little bit for our New Year's Eve Event on December 31st, 2020.
We are asking you to send us a small short video of you, dancing, smiling or doing something fun. Get together with a friend and just be happy! Tell us about 2020 and what you have planned for next year! Everyone's video will be aired during the event. A lucky winner will receive a complete DJ Live Studio merch package including; stickers, t-shirt, mug etc. Submit today at [email protected] or go to our Facebook page and send there https://www.facebook.com/djlivestudio
Join the DJLS community on Zoom and hang out live with us. We will scroll through the viewers as they listen to the music! Our zoom link will be here or on the main page. Lets end 2020 with the biggest virtual party ever!
Support Our Sponsors: