How to Broadcast Live Video on The Internet For Free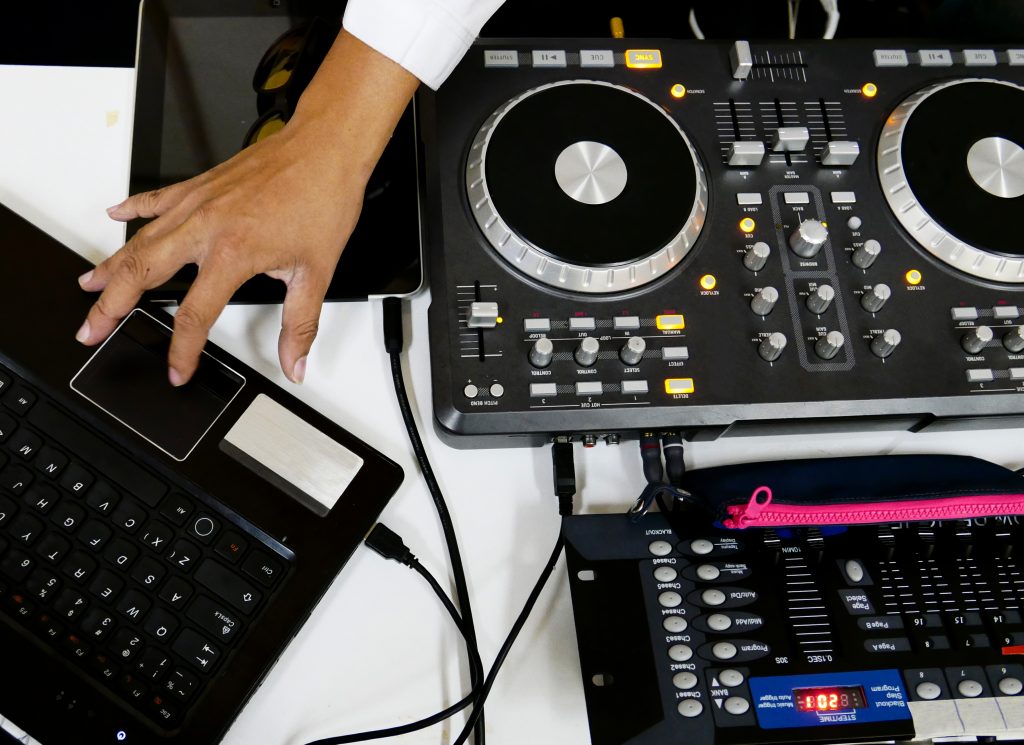 How to Broadcast Live Video on the Internet Free
As a DJ, do you want to reach a world wide audience with a live musical DJ video performance? You could be asking yourself how to broadcast live video for free. At Djlivestudio we have put together a small guide to live video djing. It is a great tool to help you get started. Furthermore, we would be happy to have you join our team, once you are completely setup. You can see how some of our DJs have set up their home studio at www.djlivestudio.com 
The basic equipment needed to do a live DJ show, consists of a decent laptop with a latest generation processor, HD webcam and broadcasting software. In this article we will give you some suggestions on what you can get exactly if you are not yet equipped. You are anxious to become an Internet DJ sensation, well then let's begin!
Here is a list of what you will need:
Laptop with the lastest i5/i7 Intel processor (even better if you can get dedicated graphics)
HD Webcam Logitech 1080p C920 or for a little bit more money get a Logitech C922 Pro
Your DJ gear, controller or CDJs plugged into the linein of the laptop
Xsplit Broadcasting Software, very simple to use but not Free to get all the features! OBS Project is the Free alternative
OBS Project (MacOS, Linux, Windows) – this software is a Free Download!
Xsplit is a great piece of broadcasting software, but if you do not have the $24.95 for a 3 month license then you can stick with the free OBS. However, you should consider this article on why Xsplit might be better.
Now we are going to explain how to broadcast with OBS Project, so go ahead and download the latest version here.
Step 1 Launch OBS Project and go to File / Settings and select Stream. Choose Stream Type / Custom Streaming Server (this information in the image will be provided by your provider like www.radiosolution.info)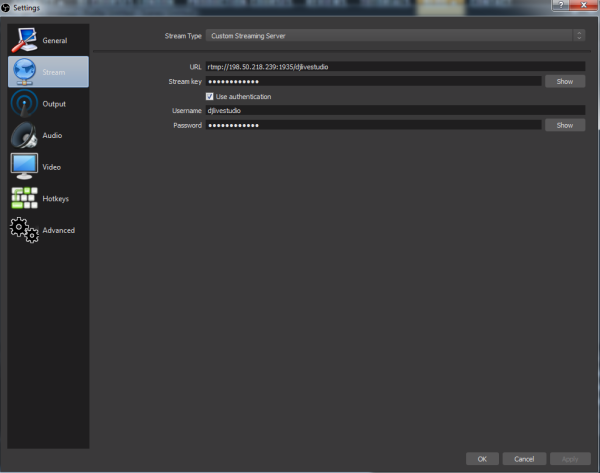 Step 2 Optimal Video Settings
The recommended resolution is, Base 1920×1080 Output 1280×720 and Common FPS Values is 30. If you go lower than this, your quality of output will suffer.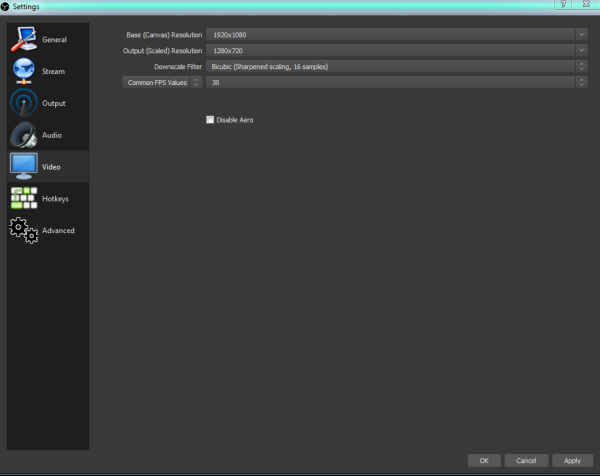 Step 3 Set the Desired Video Bitrate from 2000kbps to 4000kbps. You can leave your audio at the default settings.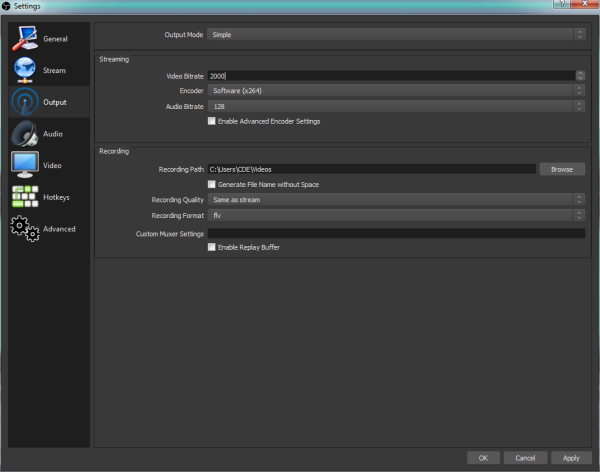 Step 4 Start Streaming Live!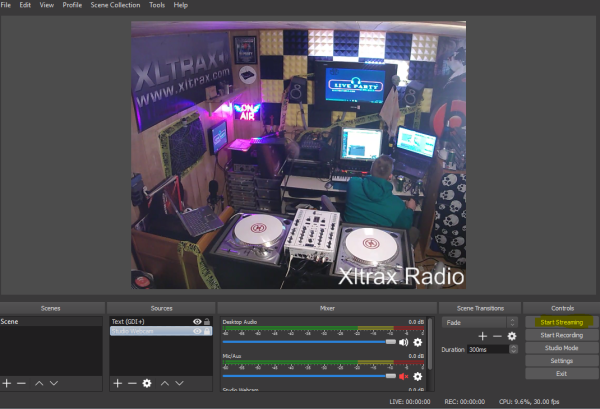 Step 5 Check the Live Player and See Yourself Live on www.djlivestudio.com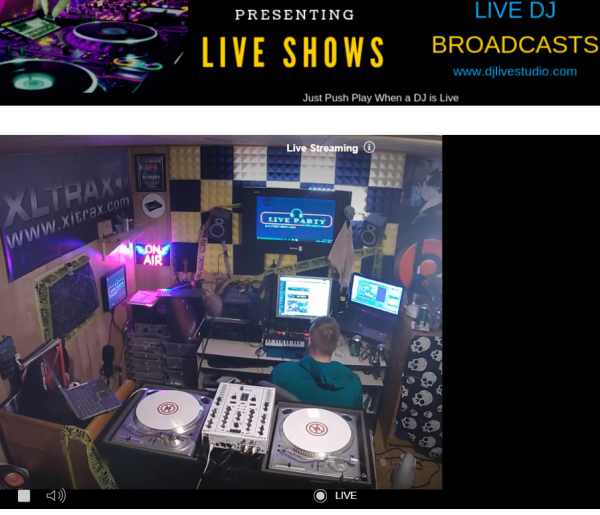 Congratulations you are now broadcasting to the world! Now hit up your friends and fans and get them to watch/listen to you live on www.djlivestudio.com