December 26, 2021
New Year's Eve Online DJ Party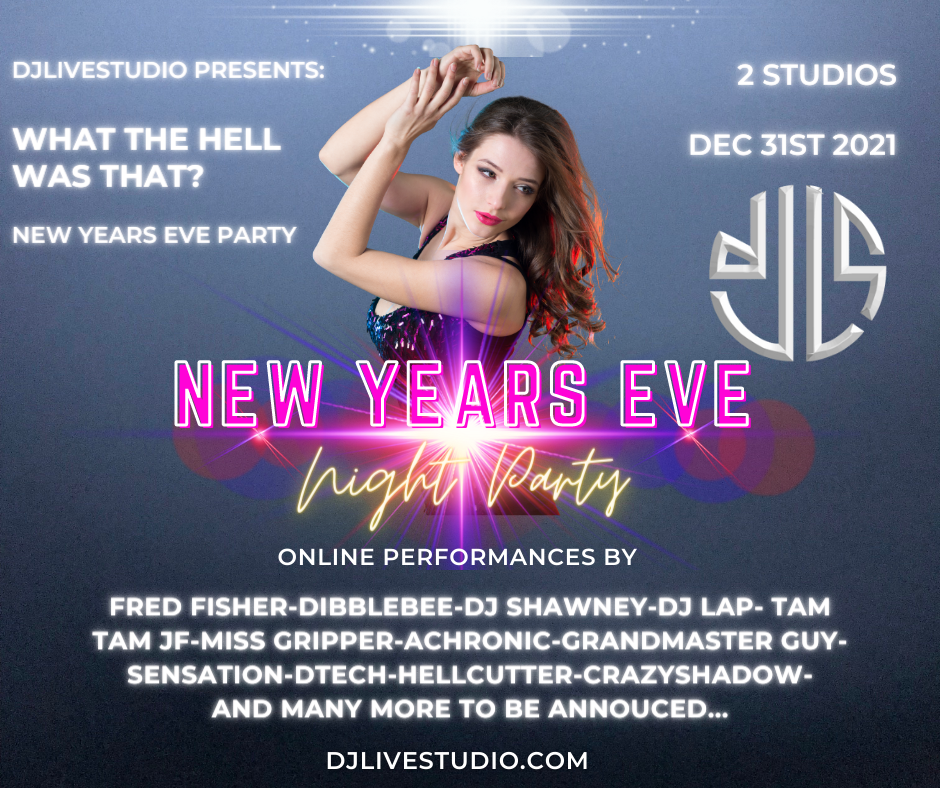 Once again this online event is the highlight of our year. On December 31st, 2021, DJLS is hosting a special new year's eve online party on www.djlivestudio.com. DJs from around the world will be playing their sets Live.
To date, we have confirmed Canadians DJs, Fred Fisher, Dibblebee, DJ Shawney, DJ Lap, CrazyShadow, GrandMasterGuy, Hell Cutter, and Sensation.

The UK will be represented by big hard techno DJ, Miss Gripper. Follow our social media for any updates.

Viewers can interact all day, via our chat box with those DJs as they entertain you and count in the new year.

This year's theme is; What the hell was that? Inspired by a very challenging year that the whole world endured because of the never ending pandemic.

We follow up that theme with an inspirational "I'll Fly With You". We believe our show will take you on a safe musical journey in the comfort of your home that will allow you to fly to another world of happiness, party and fun!

Select one of our two studios and join us on the voyage to the new year 2022!! Happy New Year!!

Click for Studio 1
Click for Studio 2
If you are a DJ and would like to join the event, please contact us!